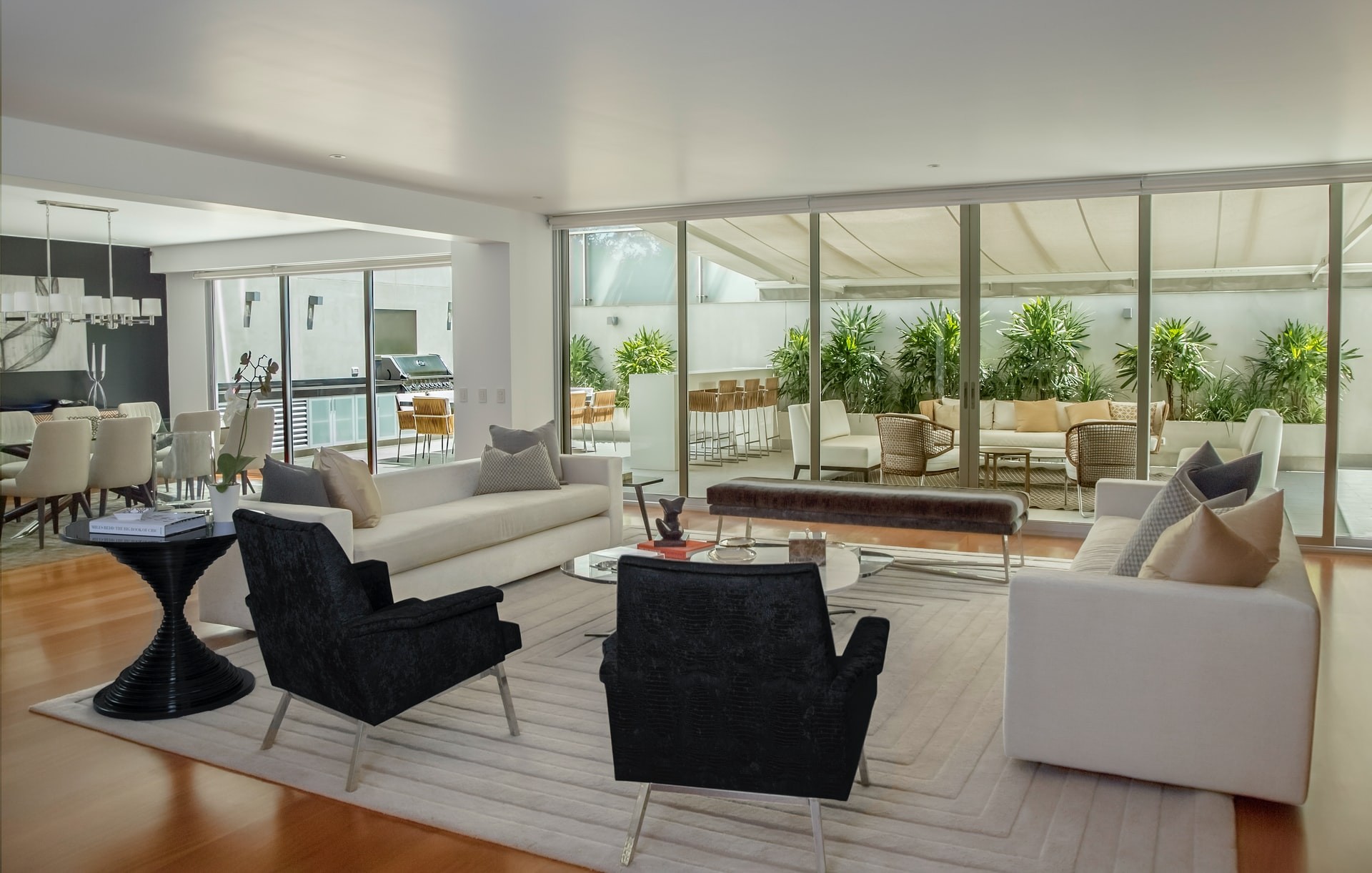 We are very lucky to have been able to work with Erik Flexner, who expertly handled the rental of our home in the Hancock Park area of Los Angeles.  I use the word 'lucky' because we succeeded in renting our home right before the pandemic shutdown, after which it might very well have been  impossible. This was a definite result of Erik's aggressive positioning of the listing. He was always available, always early for showings, always impeccable and extremely personable. A consummate professional, he also really cares about both his clients and his properties. On the one occasion that he was out of town, his wife Jenna took his place; and she too was simply fantastic – a consummate professional with the addition of grace and charm.  Altogether, the Flexners are a 5-star team.  We can't recommend them enough.

Erik Flexner is amazing! I know for a fact that if it had not been for Erik's aggressiveness I would not have been able to purchase my house in Beverly Hills. I was having an issue with financing, and he quickly introduced me to another firm and they were able to get me funding right away.  Erik  also introduced me to an array of people to help with remodeling our house.  Erik is a winner from A-Z.

Erik's unique ability to manage the sale of an investment property along side of a family living situation was key to our success.  
Erik's tenacity and ability to manage difficult situations paid off for us. 
His professionalism and real estate expertise helped to finalize the deal.

Erik Flexner is exceptionally helpful, knowledgeable, responsive, professional and attentive.  He recently guided us through our first purchase of an income property with expertise and equanimity.  We have complete confidence that he was looking out for our best interests with every recommendation  and shared insight.  He is personable and friendly, a great communicator and educator, and a hard-driving and successful negotiator.  We worked with Erik on the sale of a property we inherited a few years ago and had a similar absolutely outstanding experience.  He combines his warm and friendly personality with his knowledge of, connection to and experience with real estate.  The sum is enormous.

Erik is an amazing broker. We sold our condo and bought our new condo with him all within 2 months. Erik, as well as Ziari (Erik's right hand man) were on top of everything from A to Z. Erik is aggressive and persistent where he needs to be. I would highly recommend him as a broker.

Erik was amazing! I was a first time buyer with lots of questions. Erik was always available, day or night, to answer any concerns that I had. He was very knowledgable about the area, and always ready to help. I highly recommend Erik to anyone looking for an excellent agent. 

This is the second time I've worked with Erik because of the fantastic job he did as my buying agent in 2009. Now, representing me as a seller, I couldn't be happier. 11 offers over asking price on our house! We chose a qualified buyer only 10 days after the house was listed. He has a methodical  strategy that works every time. More than a top respected realtor, he is also a friend. He's the only Realtor I want to use.

It was a pleasure working with Erik and his team to purchase our home in Torrance.  He has great knowledge of the process and was able to answer any questions and concerns that we had.   I would recommend Erik to any one what is looking to purchase or sell a home. 

Professional and trustworthy. He work fast and very efficiently.  He was always accessible, even unbeknownst to me but on his wedding anniversary. Lastly, he has a great sense of humor. 

I highly recommend Erik Flexner when looking to buy or sell your home. He was readily available to answer all our questions and put our needs first. He is also very professional and knowledgeable in his field, so we had zero doubts during the process. Erik made the whole complicated process of  purchasing the home easy.